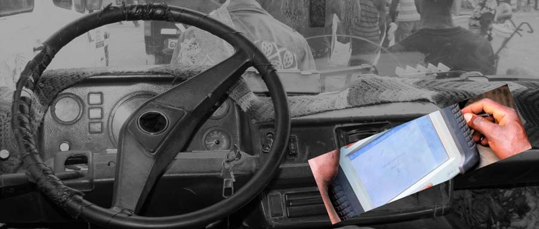 KURZBESCHREIBUNG DES DIGI-MECHANICS-SCHOOL-PROJEKTS
Die Digi-Mechanics-School bietet Kurse an, bei denen die digitale Autoreparatur in ihren unterschiedlichen Varianten vermittelt wird. Die Kurse sind adressiert an Werkstattbesitzer im informellen Bereich der Stadt, ausgebildete Mechaniker und für Auszubildende. Es sollen auch junge Frauen oder Männer angesprochen werden, die sich für IT-Technologie interessieren und das Interesse haben, digitale Defekte von Autos zu analysieren, um damit Mechaniker zu unterstützen. Zunächst werden zwei 5 tägige Kurse angeboten: der "Basic Course" und der "Advanced Course". Es wird eine Anschubfinanzierung benötigt, da in den ersten 6 Monaten auch deutsche Experten die künftigen ghanaischen Seminarleiter ausbilden werden. Durch diesen Multiplikatoreneffekt können danach viele Mechaniker geschult werden. Während der Kurse werden Autos analysiert und repariert; diese Einnahmen sind nicht ausreichend zur Finanzierung eines deutschen Experten in der Anfangsphase, aber sie werden den späteren Betrieb der Kurse mit ghanaischen Trainern aufrechterhalten können.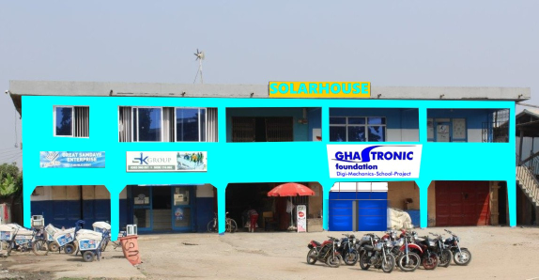 Weitere Informationen: www.ghatronic.com
SHORT DESCRIPTION OF THE DIGI MECHANICS SCHOOL PROJECT
The Digi-Mechanics School offers courses that teach digital car repair in all its different variants. The courses are addressed to workshop owners in the informal area of ​​the city, trained mechanics and for apprentices. They also address young women or men who are interested in IT technology and who are interested in analyzing digital defects in cars and thus supporting mechanics. First, two 5-day courses are offered: the "Basic Course" and the "Advanced Course". Start-up funding is required, as German experts will also train future Ghanaian seminar leaders in the first 6 months. Using this multiplier effect many mechanics can be trained. Cars will be analyzed and repaired during the courses, these revenues are not sufficient to finance a German expert in the early stages, but they will be able to maintain the later operation of the courses with Ghanaian trainers.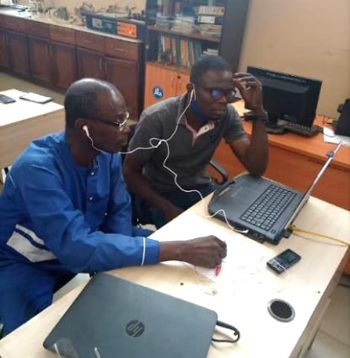 More information see: www.ghatronic.com